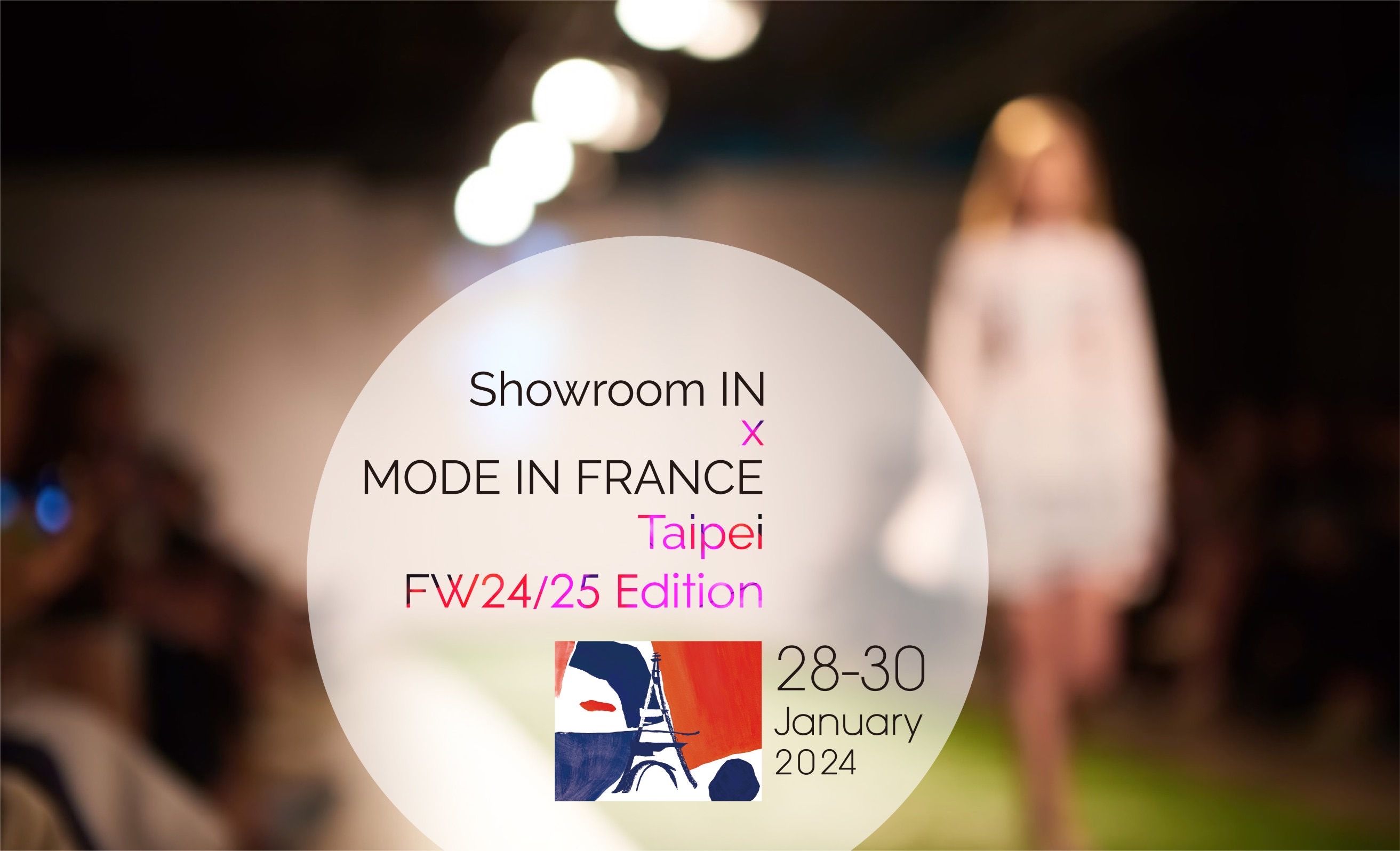 Showroom IN x MODE IN FRANCE Taipei FW24/25 Edition

Showroom IN x MODE IN FRANCE Taipei is the unique B2B platform in Taiwan providing fashion and lifestyle designer brands with access to local distribution network including multi-brand boutiques, select shops, department stores and fashion business professionals.
Partnered with Fédération Française du Prêt à Porter Féminin, and with the support of DEFI, the FW24/25 edition will present a prime selection of designer brands, and full range of ready-to-wear, accessories and lifestyle collections from France and beyond.
Join us now!
Place
Date
28.01.2024
10:00
-
30.01.2024